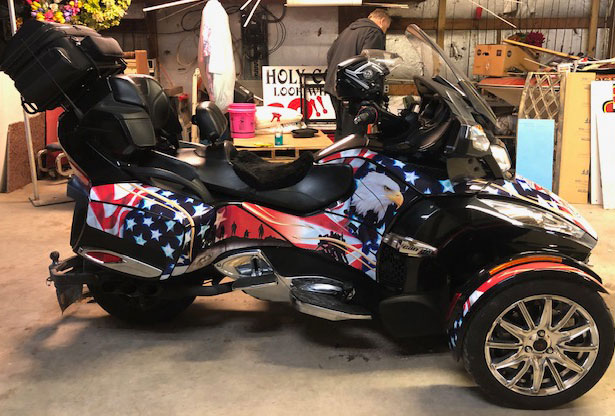 Branding the doors/back/hood pretty much wherever vinyl can stick
Pin-striping/OEM designs just overall making your car/truck prettier
Need a billboard? We offer big ole metal signs you can attach to your building or build a frame for.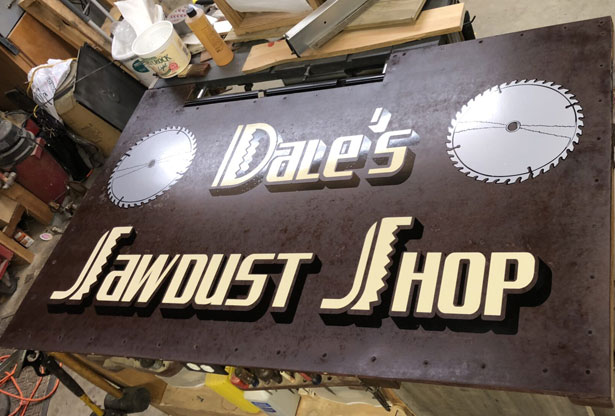 Wooden and interior stuff
Cornhole boards
Painted walls
The sky is the limit with vinyl really.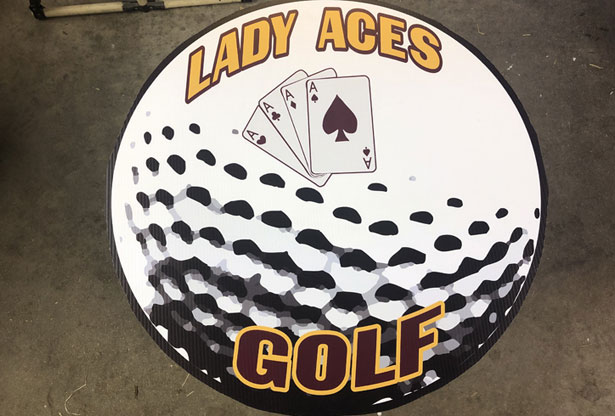 Banners, baby banners and stuff
Magnets. Worried about sticking directly on your paint? This is the way.
Banners full print/single color, whatever you can think of. Take a picture of granny and slap it on a banner.
Yard signs. Yup, those signs you see with politician names on them. Hey they work.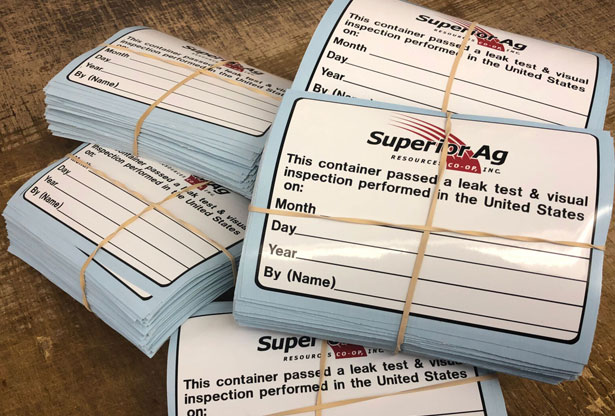 Lil Stickers and big ones
We do all sorts of stickers. Give us a call and see what we have.
20+ years of collecting designs and shapes, we got a lot.
Have a custom sticker you want made shoot us a email and we can get something snazzy made up for ya